ABOUT
ADESH INSITITUTE OF MEDICAL SCIENCES AND RESEARCH
Adesh Institute of Medical Sciences & Research (AIMSR), Bathinda is a constituent college of Adesh University established under the provisions of Adesh University Act No 6 of 2012 promulgated vide Punjab Government Gazette (Extraordinary) dated July 10, 2012 and/Govt of India Ministry of Health and Family Welfare vide Notification No. U.12012/216/2005-ME(P-II) dated 3rd April 2014. The Institution conveniently located on the main Bathinda - Barnala National Highway No. 7, provides good road and rail connectivity to all major cities in Punjab and India. This institute is situated in a clean and unpolluted environment adjacent to Bathinda Cantt, about 12 kms from Bathinda Railway station. The institution boasts of a self contained 40-acre campus, having 24 hours running water & electricity supply, sewerage treatment plant, faculty and staff residences, and fine hostels.
The AIMSR is a medical college with annual intake of 150 students for MBBS course established in 2005. This institute is recognized by Medical Council of India and Ministry of Health and Family Welfare, Government of India, vide Gazette Notification No. U.12012/216/2005-ME (P-II) dated 19thMay 2011. MS General Surgery, MD Pathology, MD Microbiology, MD Community Medicine have been recognized by Medical Council of India and Ministry of Health and Family Welfare, Government of India. Permission to run Post Graduate (MD/MS) courses in the subjects of Otorhinolaryngology, Obstetrics & Gynaecology, Anatomy, Physiology, Biochemistry and Pharmacology has been granted by Medical Council of India. All the teaching departments are equipped with state of the art modern laboratories, instruments and teaching aids. The institute has air-conditioned Lecture Theatres equipped with multimedia and other audiovisual facilities. Special emphasis is laid on participatory learning.
College
The Medical College has a spacious centralized air-conditioned library on the second and third floors of the College building. It has well-ventilated and illuminated reading rooms.
The College library is equipped with a large number of computers having lease line internet facility. There are more than 13000 books pertaining to various Under Graduate and Post Graduate courses and more than 200 national and international journals. The library has subscribed many e-journals consortia and provides access to a large number of e-journals through 40 internet nodes. Computers, along with internet facility, have been provided in all the teaching departments of the institution, thus helping the staff members to update their knowledge and skills from time to time.
Auditorium-Cum-Examination Hall
A huge state-of-the-art centrally air-conditioned auditorium-cum-examination hall with modern audio-visual aids, having a seating capacity of 1200 is available. Regional, State and National level professional conferences, workshops and seminars are frequently held in the auditorium.
HOSTELS
Adesh Institute of Medical Sciences & Research is a fully residential complex having capacity of accommodate 436 students in the Boys Hostel and capacity of accommodate 742 students in the Girls Hostel. All admitted students are required to stay in the hostel till the completion of internship. All students will follow the hostel rules, as applicable.
Teaching Hospital (AIMSR)
The teaching hospital of AIMSR is a majestic seven storey building with a basement, a land mark that cannot be missed on the Bathinda-Barnala National Highway No. 7. It is a multispecialty tertiary care hospital having capacity of 650 beds. It is the beginning of a vision leading ultimately to a postgraduate institute in this region of Punjab. The entrance foyer of the hospital has enough space to seat more than 1350 patients and their attendants waiting for registration, buying medicines at the drug store or visiting their relatives.
The outpatient departments (OPDs) are provided with modern equipment.
IVF Centre
The IVF centre was established in 2015 to meet the needs of infertile couples, the centre of IVF and Human Reproduction at Adesh Hospital, Bathinda has grown into one of the leading providers of sophisticated Reproductive health care in India. This is tertiary care infertility centre dedicated to provide comprehensive state of the art fertility & reproductive health care in personalized and friendly environment. We provide all infertility services from simple medical management (ovulation induction), surgical treatment (open surgery & microsurgery/fertility promoting endoscopic surgeries) to ART procedures (IUI & IVF/ ICSI) under one roof. Through state-of-the-art technology, innovative research and highly trained physicians, embryologists, fertility nurses and sonologists, our centre will help to you achieve your goals of parenthood. This centre has more than twenty medical and paramedical workers including five clinicians and four full time in house embryologists. Since the establishment of this centre, we have put in every possible effort to stay abreast of the latest developments in terms of technology, equipment and research. Our dedicated team has endeavored to keep pace with the advancements in the field of IVF so as to provide patients the best possible treatment. Our consistently improving results have made this department a centre of excellence with results matching the best IVF centers throughout the world.
Department of Biochemistry
The Department is equipped with fully automatic analyzer (Beckman Coulter), Arterial Blood Gas (ABG) analyzer, Biolyte analyzer for electrolytes, semi automatic analyzers, Elisa Reader and flame photometers etc.
Department of Microbiology
The department is fully equipped with Laminar flow and modem kits for undertaking diagnostic tests in bacteriology, serology & immunology, parasitology, mycology, virology, and mycobacteriology including Dark Ground Microscopy. The Department of Pathology is fully equipped for histopathology, cytopathology, clinical hematology and clinical pathology with automatic tissue processors, automatic hematology cell counter, cryostat and coagulometers.
In the department of Radio-diagnosis there are 300 m.A., 500 m.A., 600 m.A., 800 m.A. X-ray Units, I.I.TV, Digital X-ray (C R System) for teleradiology, Single Slice CT Scan, 16 Slice CT Scan, 1.5T MRI, 800T Mammography, Sonography, Color Doppler and mobile X-ray Units.
Department of Medicine
The department has all types of facilities to take care for different types of diseases. The department has separate MICU of 13 beds with ventilatory support with multipara monitor's. The department is fully capable of dealing with the critical patients with various conditions or emergencies like poisoning, hypoglycemia/hyperosmolar nonketotic coma, CVA, ALD, CLD, Pancreatitis or MODS etc. Also, the department is supported by Dialysis units. The department has separate 150 beds for male and female patients. The department have facilities of ECG and procedure for Diabetic Foot are also done here like Neuropathies, Doppler and foot wear specially made for diabetic patients. The department also runs clinics of Rheumatology and clinic for immuno suppressed (HIV) patients. The department runs various specialty clinics like Cardiovascular Nephrology Endocrine Hematology Gastroenterology Neurology.
Department of Cardiology
The Department is equipped with multichannel ECG machines, Echocardiography and TMT facilities.
Department of Gastroenterology
Department of Gastroenterology is equipped with upper and lower GI endoscopes.
Department of Neurology
Investigative procedures such as EEG,EMG, Nerve conduction Studies, VEP and BAER are conducted by the department of Neurology.
Department of Surgery
The department has all the facilities and faculty for different types of cases and surgeries. The department has three dedicated Modular OTs for open and laparoscopic surgeries and is equipped with all type of Anesthesia Machines and Laparoscopic Instrument. The department has 150 beds for male and female patients and covers various type of Emergency / Trauma Cases. The department has separate SICU beds for sick patients supported with ventilators and multipara monitors. The department also has facilities for Burns patients. The department runs specialty clinics like Cardiovascular & Thoracic Surgery, Urology, Plastic Surgery, Surgical Gastroenterology, Neuro-Surgery, Pediatrics Surgery, Surgical Oncology.
Investigative procedures such as EEG, EMG, Nerve Conduction Studies, VEP and BAER are conducted by the Department of Neurology.
Department of Urology
The Department is equipped with facilities for lithotripsy, C-Arm fluoroscopy, and uroflowmetry.
Department of Psychiatry
Bio feedback Psychological instruments and ECT machine are available with the Psychiatry Department.
Department of Anesthesiology
There are 12 ultramodern operation theatres in the hospital with the latest equipment for the Anesthesiology department. There are two Image intensifiers (C-Arm) installed in the operation theatres.
Blood Bank
The hospital has fully equipped, licensed, state-of-the-art Blood Bank for whole blood & component processing facilities which works round the clock under the Department of Transfusion Medicine.
Laboratories
The investigative laboratories are equipped with latest state-of-the-art technologies, instruments and equipment.
Emergency Department
The department is conveniently located close to the main entrance from the highway for easy and quick access to the ambulances.
Intensive Care Unit (ICU)
The ICU complex consists of Medical Intensive Care Unit (MICU), Intensive Cardiac Care Unit (ICCU), Respiratory Intensive Care Unit (RICU), Surgical Intensive Care Unit (SICU), Pediatric Intensive Care Unit (PICU), Neonatal Intensive Care Unit (NICU) and a Renal Dialysis Unit.
Maternity Care Unit
The Hospital has Air-condition Maternity-care unit, two operation theatres, 4 air-condition labor rooms, and neonate nursery are also situated on the ground floor, thus making it easily accessible to female patients.

Urban Health Center, Bhucho Mandi (Bhucho), Bathinda
The Institution has established an Urban Health Centre at Bucho Mandi at a distance of 3 kms from the college. A population of 32,000 is covered under study area. The Community Medicine department organizes teaching programmes and field visits. Medical Officer is posted there. Students are posted in batches. Separate male and female wards have been established for patient care. Delivery services are available. Immunization services, antenatal care & MCH services are provided. Facilities for diagnostic investigations and minor Surgery are also available. Family welfare activities and activities under the national programmes are also carried out.
Rural Health Training Center, Bhallaiana (Muktsar)
R.H.T.C., Bhallaiana is under the administrative control of the Principal of the College and HOD, Department of Community Medicine. Services of Medicine, Pediatrics, Obstetrics & Gynecology are available for the patients. Community Medicine department organizes teaching programmes and field visits. The senior faculty from the college is posted in rotation for patient care & diagnosis. Lady Medical Officer is available. Interns are posted in batches. Separate male & female wards have been established for patient care. Antenatal and immunization services are provided at the center and in the field. The labour room is well equipped. Investigation facilities for basic investigations, X-ray, ECG, Minor O.T., Injection room, etc. are available. All the vaccines listed under UIP are available. Family welfare activities and activities under the national programmes are also carried out.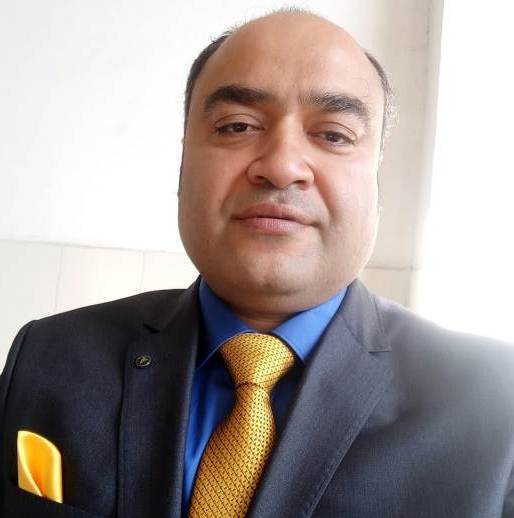 Dr. Rajiv Mahajan
0164- 5055046
|
mail@adeshuniversity.ac.in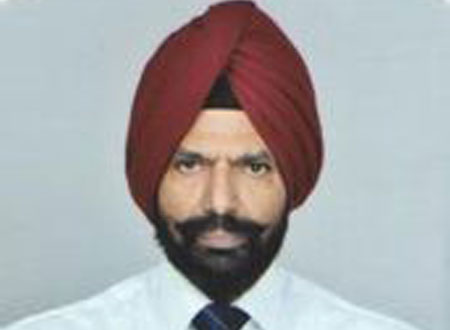 Dr. Avtar Singh Bansal
Medical Superintendent

MD Community Medicine
088724-11007
|
msofficeaimsr@gmail.com , adeshmedical@yahoo.co.in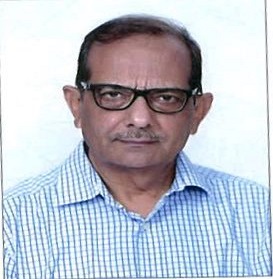 Dr. Varun Mohan Malhotra
Dean (Academics)

MD Community Medicine
PG Diploma in Statistics
Certificate Course in Research Methodology
PG Diploma in Epidemiology
98723-66168
|
varunmalho3ra@gmail.com
Postal Address: NH-7, Barnala Road, Bathinda (Punjab) 151101
Principal Office: 0164- 5055046
Training Branch: 0164- 5055077
Central Account Office: 0164- 5055117
Hospital Reception: 0164- 5055000
Fax : 0164-5055255
Email : mail@adeshuniversity.ac.in